Il CrossFit® Strength in Depth è tornato a Londra questo fine settimana (dal 24 al 26 Gennaio), dando il benvenuto ai concorrenti Individual Elite, Team Elite e alle sei categorie Master.
Questo è stato il sesto evento Sanctional della stagione e la posta in gioco era alta per gli atleti che ceravano la possibilità di guadagnare un invito per i prossimi Games 2020.
La NOCCO Arena, sold out, è stata il palco di uno spettacolo enorme del CrossFit®, in una finale emozionante: Laura Horvath e Mayhem Freedom hanno portato a casa i titoli di Woman Elite e Team Elite, mentre Mathew Fraser ha continuato a dominare, conquistando il suo ennesimo titolo maschile.
Il podio dello Strength in Depth 2020:
Donne:
Laura Horvath
Gabriela Migała
Haley Adams
Uomini:
Mathew Fraser
David Shorunke
Lukas Högberg
Team:
Crossfit Mayhem Freedom
Team Whey'd
Trainlikefight.com
La leaderboard completa la trovi qui.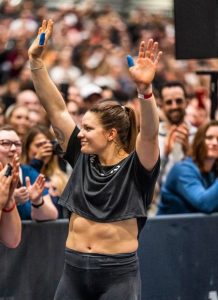 Per le donne: dall'Ungheria con un sorriso
Laura Horvath ha avuto solo 5 punti di vantaggio sulla campionessa nazionale polacca Gabriela Migala. L'atleta ungherese non ha dimostrato segni di nervosismo e non ha lasciato niente al caso.
Ha dominato la finale e ha anche fatto un sorriso mentre finiva i suoi ultimi overheadsquat mentre portava a casa la vittoria n° 4 su 7 eventi, assicurandosi così il podio.
Per gli uomini: il festeggiato Fraser
Il Fittest Man of Earth, Mathew Fraser è stato una macchina da guerra, davvero un mostro. Imbattibile, l'atleta americano sembrava quasi non far fatica, vincendo 5 su 7 eventi. Quale la miglior maniera di festeggiare il suo 30° compleanno sennò così?
Ha perso negli eventi esterni: la corsa di 6 km e canottaggio. Nella finale, un Diane rivisitato, ha finito con uno spettacolare tempo di 01:42.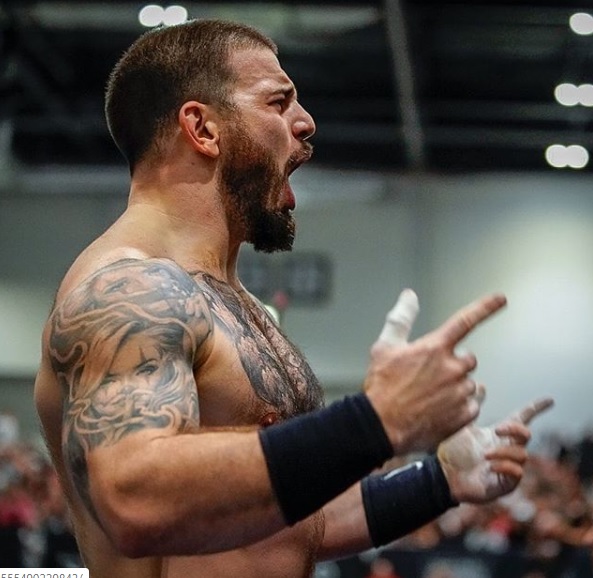 Team Elite: Panchik e Froning devastanti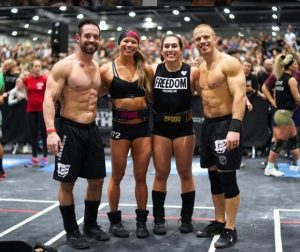 Mayhem Freedom ha guadagnato il suo sesto biglietto consecutivo per i Games in un epico ritorno.
Dopo essersi piazzato nono nell'evento di apertura e finendo al quarto posto dopo il primo giorno, il team di Rich Froning, Tasia Percevecz, Chyna Cho e il nuovo membro del team Scott Panchik hanno ottenuto cinque vittorie consecutive superando il Team WHEY'D.
Arrivando all'evento finale con un vantaggio di soli 18 punti sul WHEY'D, Mayhem ha vinto la finale solo 5 secondi prima dei rivali irlandesi.
I WOD del Strength in Depth
1 – Blade Runner
6 km run
2- The standart
For Time:
30 clean and jerks 62.5/42.5kg
30 ring muscle ups
30 snatches 62.5/42.5kg
3- Regatta SiD
On water row time trial
4- Creeping Death
For Time:
100 wall ball shots 9/7kg
75 toes to bar
75 assault bike calories (females 50 cals)
75 double dumbbell shoulder to overhead 2x 22.5/15kg
100ft walking single arm overhead lunge 1 x30/22.5kg
5- Clean bandit
For Time:
30 double unders
10 cleans 100k/70kg
30 double unders
8 cleans 110/75kg
30 double unders
6 cleans 120/80kg
30 double unders
4 cleans 130/85kg
30 double unders
2 cleans 140/92.5kg
6 – Tin trail
4 rounds for time:
3 rope climbs
12m handstand walk
3 rope climbs
12m handstand walk
20m yoke carry 250/160kg
7 – 21 – 15 -9
For time:
21 ski cals
15 bar facing burpees
9 overhead squats 100/65kg
Vuoi essere sempre aggiornato su tutto quello che riguarda il CrossFit®? Iscriviti alla nostra pagina Facebook!