WOW! Se avete seguito il livestram, sicuramente vi sarete accorti che l'evento finale della categoria individuale del TYR Wodapalooza 2023 (WZA) è stato caratterizzato da un unico workout suddiviso in due parti distinte: "Miami Meat Market" e "Dirty Isabel".
C'erano 100 punti in palio per ciascuna metà di questa prova e, al suo termine, sono stati incoronati i due nuovi campioni del WZA: Ricky Garard e Paige Powers!
Ognuno di loro ha guadagnato il suo primo titolo in una competizione importante e si è posto come contendente per la stagione 2023 dei NOBULL CrossFit Games.
Ecco un riassunto completo di questi primi 2 giorni di gara:
Visualizza questo post su Instagram
Wod finale parte A— "Miami Meat Market"
3 rounds for time
25 Chest-to-Bar Pull-Ups
15 Dumbbell Bench Press — uomini: 36 kg| donne: 23 kg
30/21 Cal Echo Bike
Time Cap: 9 minute
Risultati donne
Paige Powers — 05:31.09
Dani Speegle — 05:57.91
Andrea Nisler — 06:19.16
Sara Sigmundsdottir — 06:23.77
Sydney Michalyshen — 06:47.33
Emma Tall — 07:14.28
Brittany Weiss — 07:19.62
Freya Moosbrugger — 07:23.00
Cece Cronin — 07:23.75
Paige Semenza — 07:35.57

Risultati uomini
Roman Khrennikov — 06:02.74
Ricky Garard — 06:21.02
Patrick Vellner — 06:37.43
Guilherme Malheiros — 06:46.53
John Wood — 06:50.59
Jack Rozema — 06:55.11
Alexandre Caron — 06:55.50
Nick Mathew — 07:04.32
Phillip Muscarella — 07:14.97
Briant Guillaume — 07:24.13
Wod finale parte  B— "Dirty Isabel"
For Time:
30 Bar-Facing Burpees
30 Unbroken* Power Snatches — uomini: 56 kg | donne: 38 kg
* Per ogni pausa, fare 3 bar-facing burpees
Time Cap: 7 minutes
Risultati donne:
Dani Speegle— 03:19.32
Emma Cary — 03:27.58
Paige Powers — 03:37.84
Katelin Van Zyl — 03:49.58
Elisa Fuliano — 04:03.47
Olivia Kerstetter — 04:09.00
Freya Moosbrugger — 04:15.00
Emma Tall — 04:15.70
Sara Sigmundsdottir — 04:18.91
Sydney Michalyshen — 04:25.20
Risultati uomini
Dallin Pepper — 03:07.21
Henrik Haapalainen — 03:20.33
Patrick Vellner — 03:37.63
Cole Greashaber — 03:45.44
Ricky Garard — 03:51.76
Alexandre Caron — 03:54.35
Brent Fikowski — 03:55.69
Fabian Beneito Selles — 03:59.09
Roman Khrennikov — 04:29.65
Lago Guiraldes — 04:31.00
Visualizza questo post su Instagram
Highlights donne
Per la categoria femminile, abbiamo visto tanti colpi di scena nella classifica. Dopo due giorni di gara, dove Emily Rolfe era praticamente al primo posto per l'intera durata, nell'evento 5 ha subito un infortunio al polpaccio durante i DU con la fune.
Questa lesione le è costato il podio, lasciando spazio ad altre due donne che hanno lottato con tutte le forze per il gradino più alto: Paige Powers e Dani Speegle.
Grazie alla sua costanza, la 19enne Powers ha conquistato la vittoria nella parte A del wod finale, chiudendo con poco meno di 30 secondi di vantaggio su Speegle, con un tempo di 5:31.09.
Nella competizione di quest'anno, abbiamo assistito l'ascesa di molte atlete, tra cui Emma Carry, che dopo un infortunio che l'ha costretta a ritirarsi anno scorso, questa volta è tornata più forte che mai.
Anche la nostra Elisa Fuliano non ha deluso: ha fatto una gara pazzesca, chiudendo la maggior parte dei WOD nella top 5. Ha perso alcune posizioni nel workout con il nuoto e in quelli dove usa molto la schiena, ma in linea generale ha fatto quello che doveva fare! Chiude questa stagione al 7° posto overall, dimostrando davvero a tutti che merita di gareggiare con questi grandi nomi del nostro panorama!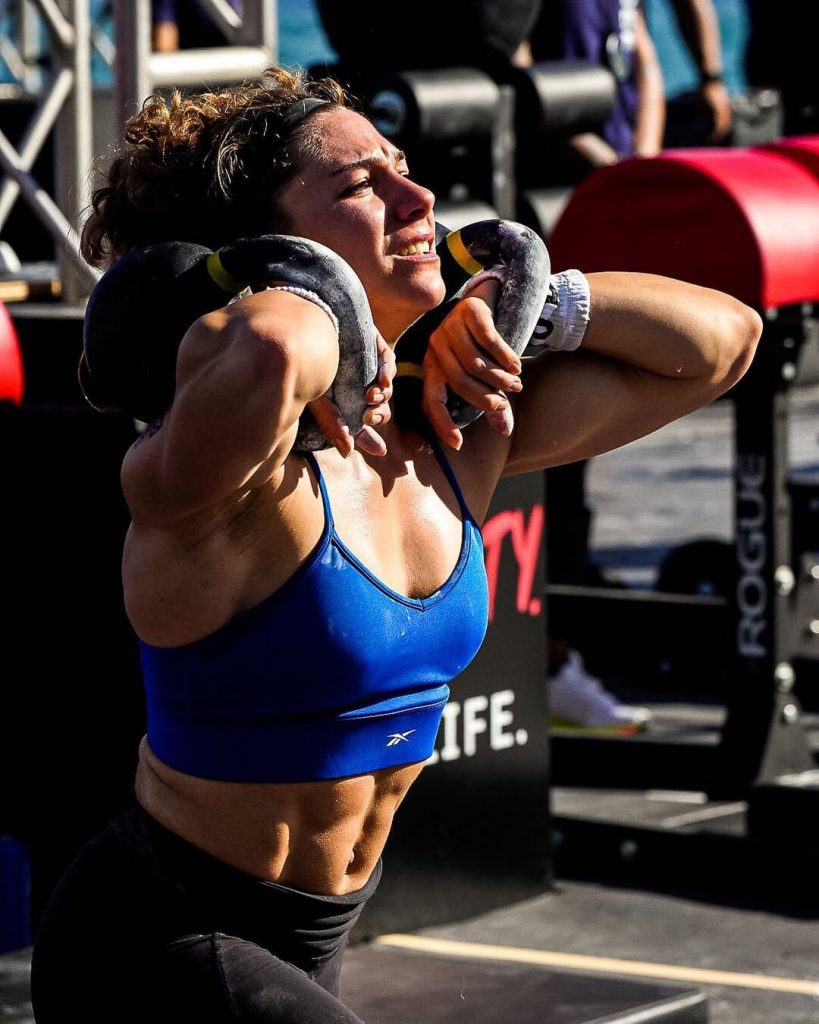 Highlights uomini
Ricky Garard aveva 30 punti di vantaggio su Roman Khrennikov nel penultimo allenamento della competizione. I due sono stati testa a testa per quasi tutto il fine settimana, con Garard che si è piazzato tra i primi cinque in tutti gli allenamenti della finale.
Durante i primi due round di "Miami Meat Market", è stata una gara a tre: Khrennikov, Garard e Jack Rozema, membro del Warrior Fitness Team dell'esercito americano, hanno iniziato a staccarsi dal gruppo.
L'ultimo round ha visto Khrennikov e Garard in testa, che si sono sfidati a colpi di ripetizioni sulla panca con imanubri. Khrennikov ha terminato la panca per primo e poi è corso subito all'eco bike, portando a casa la vittoria.
Garard, Khrennikov e Vellner hanno conquistato il podio dopo la parte A, quindi la parte B "Dirty Isabel" è stata una pura battaglia per il primo posto assoluto.
A Garard bastava arrivare davanti a Khrennikov per assicurarsi il suo primo, mentre Vellner aveva la possibilità di arrivare secondo sul podio, se tutto fosse andato a suo favore.
Garard si è piazzato al quinto posto in "Dirty Isabel", diventando così l'unico atleta in campo a classificarsi tra i primi cinque in ogni gara. Questa prestazione è stata sufficiente a fargli conquistare il primo posto assoluto al Wodapalooza 2023.
Vellner si è classificato terzo, ma ha perso 11 punti rispetto al secondo posto assoluto, conquistato da Khrennikov. Dallin Pepper ha vinto l'evento con il tempo di 3:07.21, seguito da Henrik Haapalainen con il tempo di 3:20.33.
E' stato davvero una prova da togliere il fiato!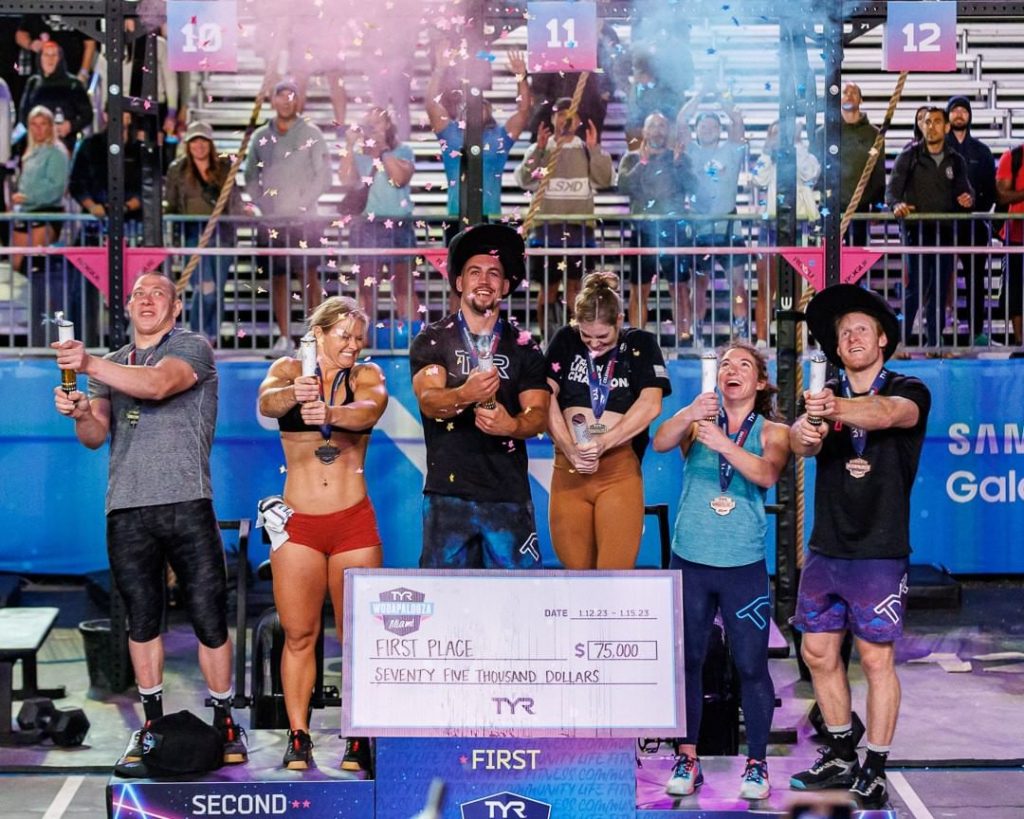 Risultato divisione TEAM ELITE
Quest'anno la divisione team Elite era davvero piena di grandi nomi del nostro panorama! Con la possibilità di gareggiare sia individual, che in team molti atleti han deciso di partecipare in entrambe!
Infatti, i canadesi Pat Vellner e Fikowski si sono uniti a Jeff Adler creando il team Canadian PB&J, che ha vinto il gradino più alto del podio!
Non solo: Roman Khrennikov è arrivato secondo anche qui, con il Team Gowod!
Classifica uomini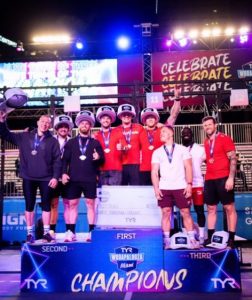 Canadian PB&J — 634 punti
Team GOWOD — 605 punti
The Boyz — 604 punti
Good Dudes — 543 punti
Team Panchik — 534 punti
King B.K & Friends — 477 punti
Zeus & The Dogs — 444 punti
Le Boiz — 388 punti
The Three Wizards — 383 punti
Invictus Tiny Dancers — 372 punti
Per le ragazze invece, abbiamo visto un incredibile testa a testa tra Horvath e O'Brien, per l'intero weekend.
In effetti, entrambi team hanno concluso la competizione con lo stesso punteggio, con la differenza che il Team BPN (Laura Horvath, Gabriela Migala e Jamie Simmonds) è riuscito a vincere 2 eventi, mentre il Team Dottir ft MBO (Katrin davidsdottir, Annie Thorisdottir e Mal O'Brien) soltanto uno.
Classifica donne
Team BPN — 691 punti
The Dottirs Ft. MOB — 691 punti
A.K.A Humble Killers — 678 punti
All American Girls — 642 punti
The Girls — 565 punti
GOWOD Girls — 529 punti
P10 Performance — 418 punti
Queens of the North — 416 punti
Invictus — 403 punti
Misfits with Lady Bits — 396 punti
Visualizza questo post su Instagram
Risultati ATLETI ITALIANI in gara
Come ben sapete, c'erano anche tanti dei nostri atleti sul floor di Miami e lo spettacolo è stato garantito! Hanno terminato il weekend di gara con questi risultati:
Categoria elite team 
Team Med Girls composto da Elisa Fuliani, Antea Longo e Elena Carratalá – 14° overall
Team Road To Asgard composto da Emanuele Biviano, Edoardo Talon, Andrea Ferrero – 24° overall
Team Al, John & Jack composto da Pietro Anderloni, Tommaso Pieri, Stefano Migliorini – 26° overall
Categoria RX team
Team Moods meets Cantieri composto da Francesca Marchiori, Lucia Borziani e Francesca Canobbio – 32° overall
Italian Team composto da Michele la Mura,  Giuseppe Castiglione e Gabriele Ruggirello – 22° overall
Categoria Team Intermediate Woman
Team QuadZilla composto da Martina di Biase, Elisabetta Marchesini e Laura di Biase – 23° overall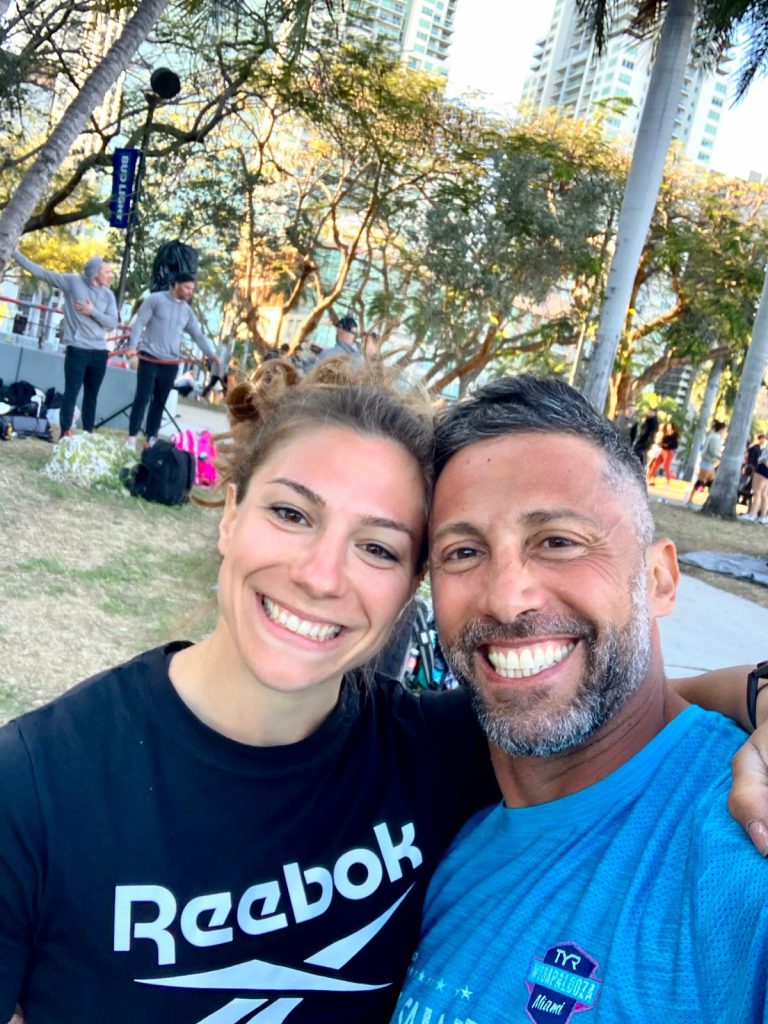 Categoria Master
Men 35 -39:  Emanuele Caloisi 17° overall e Alessandro Serrani 18° overall
Men 40-44: Giuseppe Girelli 15° overall
Men 45-49: Andrea di Salvatore 7° overall
Men 55-59: Antonio Boldrini 5° overall
Men 60+: Gerardo Schiatti 4° overall
 Women 40-44: Giada Nicolini 14°overall e Cristina F. Andries 16° overall
Categoria Adaptive Standing Neuro Women
Alice Favi 4° overall
Categoria team 13-15 boys
Lorenzo Pitruzello 4° overall