Vi ricordate che tempo fa vi abbiamo consigliato 3 film da vedere per gli appassionati di CrossFit®? Beh, i creatori di "Fittest on Earth" hanno deciso di fare un seguito, coprendo la stagione 2018 e 2019 dei CrossFit® Games.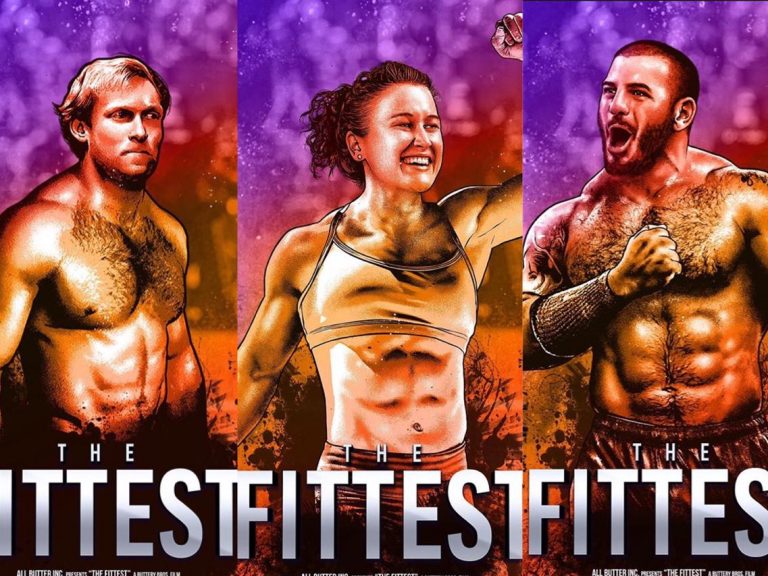 Dando un primo sguardo al teaser, si vede Mat Fraser, Laura Horvath e Sara Sigmundsdottir che gareggiano al DBX CrossFit® Championship e Tia-Clair Toomey e Patrick Vellner in azione nel Wodapalooza; in più si parla di tante interviste e scene di backstage!
"Io non voglio solo arrivare lì e vincere. Io voglio arrivare e dominare. Diremo che il 2019 sarà stato il mio anno migliore" ha detto Toomey, che ha conquistato per la terza volta il podio dei Games.
In un'altra scena si vede Laura Horvath che piange sulla spalla del fratello Kristof, perché ha dovuto abbandonare il DBX dopo aver subito una lesione lombare.
Ecco il teaser in inglese ragazzi:
La coppia di produttori è formata da Heber Cannon e Marston Sawvers.
Cannon ha diretto vari film, tra cui "Froning", "The Fittest on Earth 2015", "A Decade of Fitness" e "The Redeemed and the Dominant", tutti titoli disponibili su NetFlix.
Dopo il rilascio del teaser, diversi fan dei registi hanno lasciato commenti sui loro social. La preoccupazione maggiore della community era che non fossero più prodotti documentari e film sulla vita degli atleti e del loro percorso fino ai Games.
L'ANTICIPO DEL RILASCIO
La pandemia del coronavirus ha generato diversi cambiamenti in molte parti del mondo. Con tanta gente rinchiusa in casa, costretta alla quarantena forzata per impedire la diffusione del virus, le aziende di streaming hanno iniziato a rilasciare più contenuti multimediali.
I produttori di "The Fittest", della Buttery Bros, hanno utilizzato i loro profili Instagram per annunciare che vogliono rilasciare il documentario "il più presto possibile".
Questo succederà quando il film raggiungerà il numero di 15 mila prevendite (stimato entro il 24 Marzo).
La data ufficiale, invece, è stata fissata per il 7 Aprile. Ecco una parte del film:
Per raggiungere l'obiettivo delle prevendite, all'inizio, il film avrà un prezzo promozionale di US $7 (circa €6,50). Dopo il rilascio, tornerà ad essere venduto al prezzo base di US $13 (circa €12) secondo quanto annunciato da Buttery Bross.
I COMMENTI DEGLI ATLETI
"Come molti di voi sanno, il film "The Fittest" arriverà il 7 aprile, ma se riceveremo abbastanza preordini lo distribuiranno non appena possibile, magari già la settimana prossima.
Non so te, ma io guarderei alcuni contenuti nuovi mentre viviamo in questo isolamento.
Per coloro che non sanno di cosa parla il film, si tratta di un documentario in cui sono stati seguiti alcuni atleti dei Games del 2018 e 2019 e spiega i recenti cambiamenti nel nostro sport."
"Alza la mano se non vedi l'ora dell'uscita ufficiale di questo film! 🙋🏻‍♂️ Il lancio è previsto per il 7 aprile, ma con sufficienti preordini verrà rilasciato prima. Controlla il link nella mia biografia per ottenere il tuo preordine oggi."
"La tua quarantena ti fa sentire triste, come il mio sguardo in questa foto? Hai un disperato bisogno di un nuovo tipo di "quaran-tainment"? Beh, non temere! I @butterybros hanno pensato a te! Se il nuovo documento Fittest riceverà abbastanza preordini entro il 24 marzo, lo rilasceranno prima![…]"
Il film ha una durata di circa 1h e 56 min e può essere preordinato tramite Itunes!